To verify a bank account that's been connected with account numbers, you'll have to type in the two small deposits that are made into the account that are from "wholesail."
You can attempt to do this three times. On any subsequent attempt, you'll see this error screen:
If you see this error, you'll have to restart the connection process. To do this, click on "Settings" and then click on "Payments." You should see something like this:
Click to remove the "linked bank account":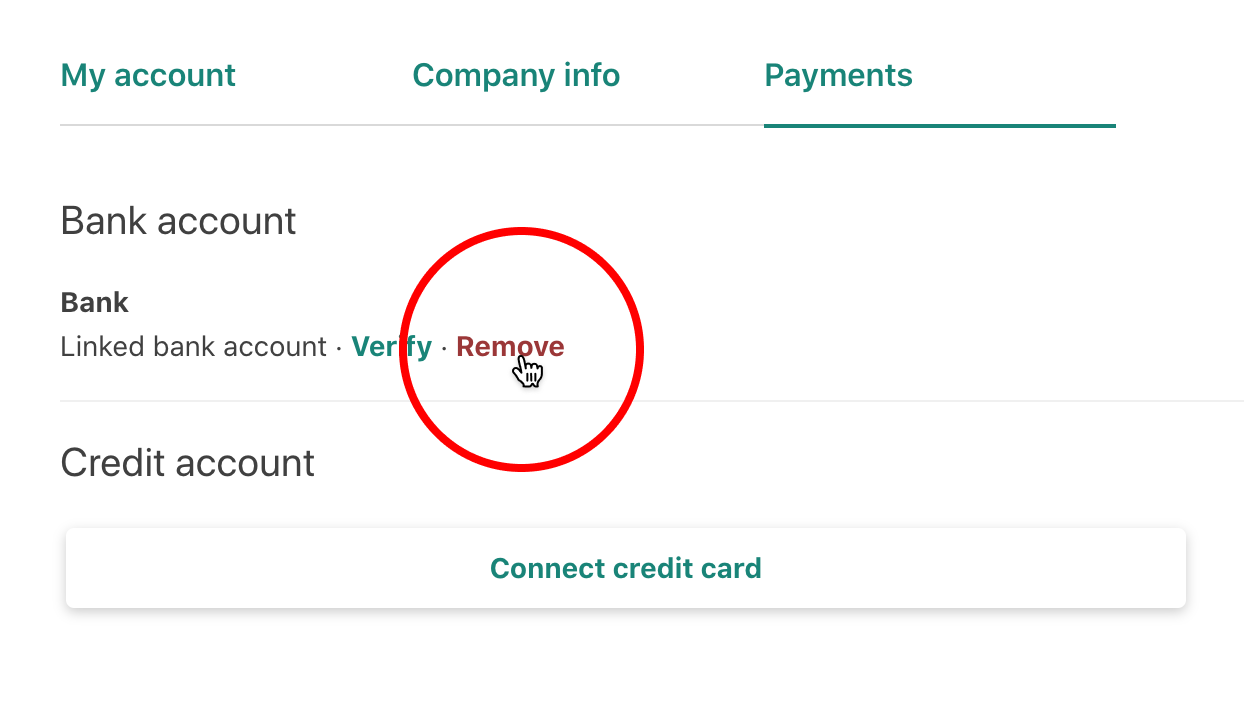 On the next screen, confirm that you want to remove the account.
Now, you should be able to start the connection process over again by clicking on the button that says "Connect bank account." Click here if you need a reminder on how to connect a bank using account numbers.