Adding a credit card to pay invoices is quick and easy. Here's how to do it:
1. Connect a credit card by selecting an invoice and proceeding to pay or by clicking on 'Settings' (cogwheel icon) and select the 'Payments' tab
2. Press 'Connect credit card'
3. Review the Terms of Service and check the box to agree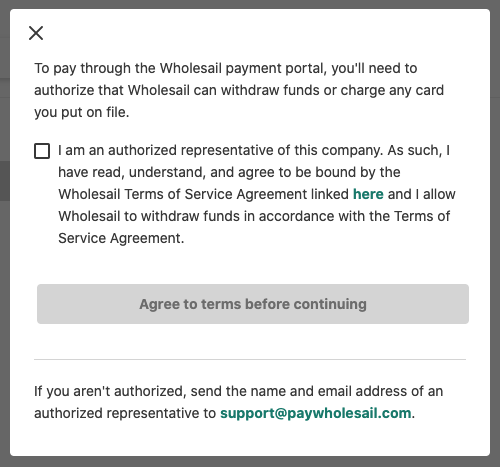 4. Input your credit card information into the next screen.
That's it! Wholesail uses Stripe to securely power our credit card transactions.
If you have any questions or need assistance please email support@paywholesail.com and we will be happy to help!