Adding a bank account to pay invoices is quick and easy. Eight clicks and a couple of minutes is all it takes. Here's how to do it:

1. Connect a bank account by selecting an invoice and proceeding to pay, as shown below

Alternatively, you can go to 'Settings' (cogwheel icon) and select the 'Financial accounts' tab
2. Press 'Connect your bank'
3. Review the terms of service and check the box and agree to the Terms of Service
4. A dialog will inform you that Wholesail uses Plaid to link your bank. Press 'Continue'.
5. You can select your bank from the list or search for it in the search box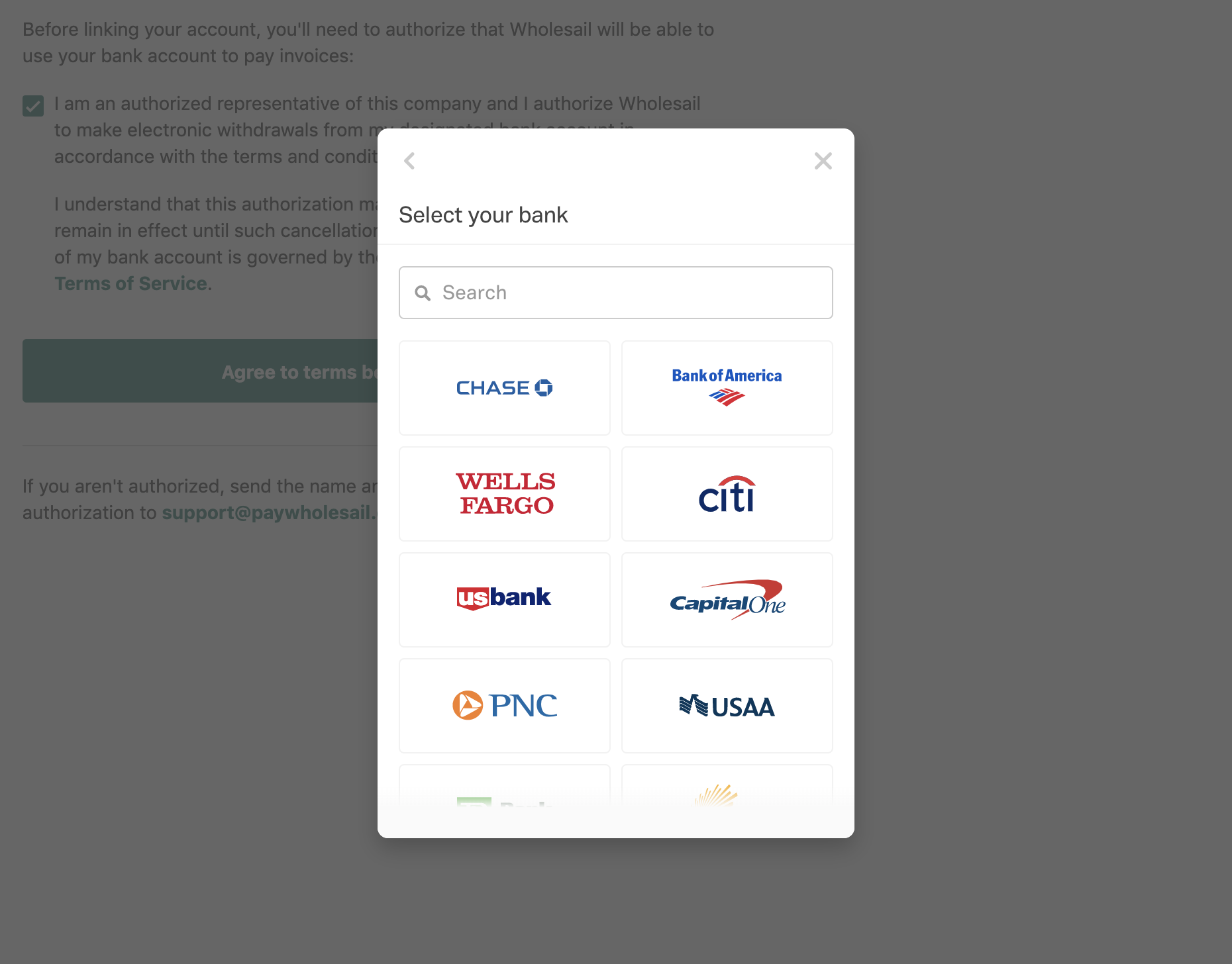 6. Enter your bank username and password and submit
7. [Optional] If you have more than one account with the selected bank, you may be asked to select the account you want to connect. For some bank accounts you may be asked to enter your routing number and account number, as well.
8. After the above steps are completed, you will see a 'success' confirmation.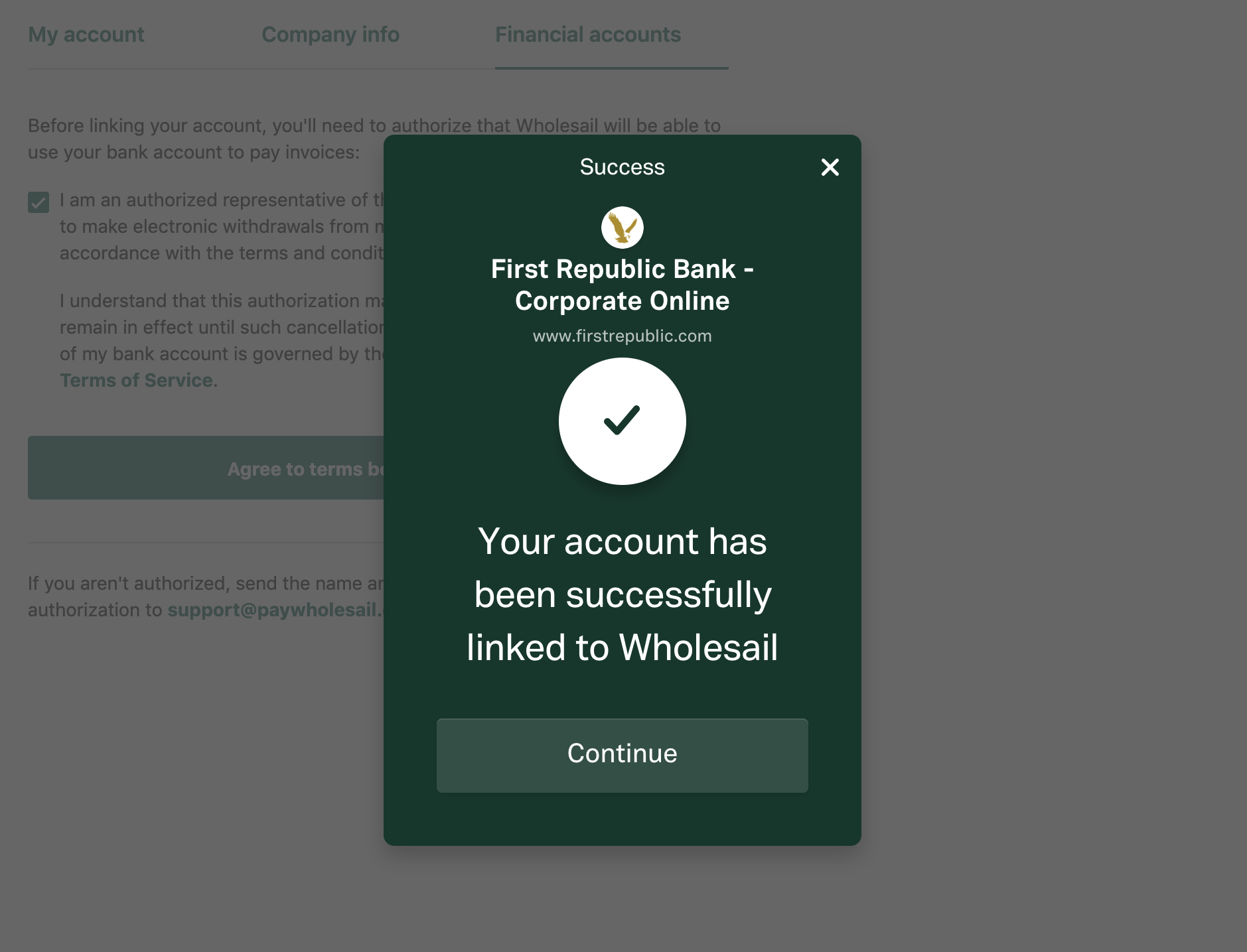 9. You will then be taken back to the page where you began the process, with your bank account details prominently displayed.